Introduction
Bertalan Oláh was the Managing Director of BELLO BREAKING Kft. Prior to founding the company, he was responsible for demolition work at several major companies.
After that Bertalan Oláh founded an independent company, continuously purchased and developed his own fleet of equipment and developed it into the most modern technology. Here we would like to highlight the demolition work of reinforced concrete buildings with our demolition machine and the pulsation of demolished materials. Cutting, then separate selection of metal scrap from demolition of buildings and grinding, grinding and classification of concrete debris as building material for recycling.
We would like to emphasize that our main activity is demolition of larger reinforced concrete buildings, reinforced concrete bridges, reinforced concrete foundations, reinforced concrete colors, compressor colors. Which we do with our high performance machines.
Our activities also include the selective sorting of all types of concrete, bricks, insulating materials, metals and hazardous waste from demolition. Recycling of building material if possible. Separate sorting, collection, loading in a prism and transporting the non-reusable materials from the site to a landfill.
For the above activities, our company is certified and licensed by the authorities.
In Hungary, larger power plants, sugar factories, various large-scale reinforced concrete buildings, several 100-tonne high-performance self-propelled metal cranes, reinforced concrete and metal bridges, high steel, concrete and brick chimneys, large two-story, smaller-larger boilers and their pipelines are dismantled and dismantled independently.
Extremely critical breakdowns by several major oil companies:
explosion has done and is carrying out dismantling of heat exchangers, tube snakes, oil, ammonia and various storage tanks, compressors, condensers, various technological equipment, stationary or lying cylindrical gas separators, air coolers, high pressure steam boilers, in a less or heavily oil contaminated state.
He bought and dismantled barges from various larger companies, such as floating cranes. from former MAHART-Danube Cargo and BRIDGE BUILDERS SPECIAL, weighing 600-800 tons.
Our company itself bought and dismantled grain, metal and sludge barges weighing 200-500 tons on average.
You have done asbestos decontamination of boilers, pipelines, buildings, roofs and done them yourself.
Managing Director Bertalan Oláh has dismantled the above demolition work himself or under his direction to the best of his knowledge. We wanted to list some of your demolition work as an introduction, but we could list the various demolition work done by many companies under our control.
We welcome all requests for demolition work according to your requirements. We will perform to the best of our knowledge and over 10 years of professional experience to the satisfaction of the Customer.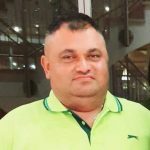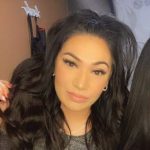 Mátyás-Oláh

Rebeka 
Menedzser
János Lukács-Nagy
architect, responsible technical manager (N 07-0437, ME-N 07-0437, MV-N 07-0437)
Attila Tordai
responsible technical manager (IT / VP / HR / GI-19-5541)
György Rostás
occupational safety and fire technician, fire safety lecturer
Miklós Kicsiny
occupational safety engineer
Péter Tisóczki
cert. mechanical engineer, designer (partner company)
László Hősfi
waste management and environmental expert
Márió Mátyás High-tech technikus és bontási vezetője
Dóra Oláhné Pifkó
Office Manager - Investment Purchasing
Dana Oláh
marketing manager
Albert Nagy, heavy machinery operator (25 years of professional experience)
István Micsutka, qualified arc and flame welder (25 years professional experience)
Tamás Tupi, qualified arc and flame welder (25 years professional experience)
We have many years of experience in the field of heavy machinery operators and several key, trained auxiliary workers.